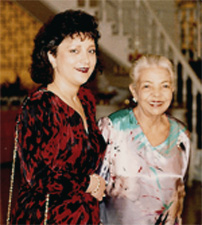 W hen I was a student in Switzerland, I was at a dinner party at a friend's house. One of the guests, on learning that I was from Bangkok said "Oh, I have a friend in Bangkok, perhaps you know her – Connie Mangskau". A smile came across my face. "She's my grandmother" I said to everyone's surprise. Suddenly I wasn't just a unknown student from a exotic land but one who would be held in great esteem and treated kindly.
For many years, I have been collecting photographs, family stories and history about Connie Mangskau, in the goal of writing a book about her extraordinary life. This website is to help me gather more information about Connie. Please share your stories about Connie with me by sending an email. You may Visit Connie's Blog to read the contributions. As time goes on, the information should be very interesting.
-MaryAnne Stanislaw, Connie's granddaughter.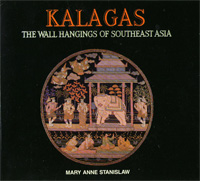 MaryAnne has also written 'Kalagas, The Wall Hangings of Southeast Asia'. Which is still available for puchase in the US by contacting her directly. Or, in Thailand, at the Oriental Hotel kiosk in Bangkok.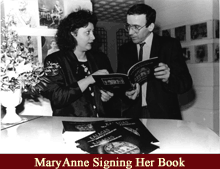 Click on the 'Connie' button above to learn more about MaryAnne's Grandmother and on 'Gallery' to visit a wonderful collection of family photographs.
Visit
www.MStanislaw.com
to meet MaryAnne
Copyright © 2007 - All Rights Reserved.
Some images copyright © by Harold Stephens or their respective owners.
No portion of this site may be reproduced without permission.
Web Design: Don Kahrs Design